Manchester united manager has hailed David de Gea as the best goalkeeper in the world despite tipping Dean Henderson to become Manchester United No.1 in the future.
The Spaniard was heavily criticized during Friday's 1-1 Premier League draw at Tottenham by ex-united captain Roy Keane, working as a television pundit for Sky sports.
Read also: 19TH APRIL FREE 6 ODDS MULTIBET OF THE DAY
However, Solskjaer has defended De Gea.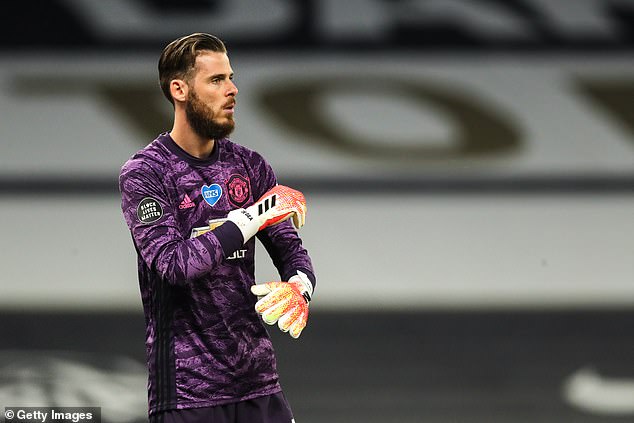 "David is the best goalkeeper in the world," Solskjaer said in his pre-match press conference. "He's conceded two goals in the last seven he's played for us. There are [games against] City, Chelsea, Tottenham, Everton, two goals in seven games.
"The Everton one is a freak one, this one he can't save it, he makes great saves, wins games for us and he's still the best goalkeeper in the world. David is working really hard, he isn't making errors in training. I'm pleased with his work.
"He's had some fantastic seasons and I don't think it's a bad run if you concede two goals in seven games, he's made match-winning saves.
Read also: 12th January Today Football Surebets Free Multibet Of The Day
"He saved a point for us against Tottenham with the save [from Heung-Min Son's headed effort], mentally he's a very strong keeper but I speak to him every day, that's fine."
De Gea's errors have coincided with an impressive form of Sheffield united loanee Dean Henderson, who has been one of the league's best goalkeepers this season. The 23 year-old Englishman has performed well for the blades and although he will not be able to play when the Blades visit Old Trafford on Wednesday night.
"It's a different job to be playing for Sheffield United and for Manchester United, they are different," Solskjaer said.
Read also: 11th January Sure Bet Tips Free Multibet Of The Day
"He's got different roles and for the last two years he's had fantastic development, played with and against men, played in the Championship and he plays in a team that plays exciting football. The stats show he's proved worthy of a few points.
"He's learning all the time, a passionate keeper, developing, with good coaching. One day he'll be England No.1 and United No.1 and he needs to keep developing."