Manchester United boss Ole Gunnar Solskjaer has defended goalkeeper David de Gea after Roy Keane branded the Spaniard 'overrated' after his error that led to the first goal. Keane was angry over the goal Steven Berwijn scored for Mourinho led side after past Harry Maguire and firing straight at De Gea who couldn't keep it out.
'I am sick to death of this goalkeeper,' said Keane on Sky Sports. 'I would be fighting him at half-time, there is no getting away from that. I would be swinging punches at that guy. This is a standard save from an established international goalkeeper. I'm flabbergasted.
Read also: 19TH APRIL FREE 6 ODDS MULTIBET OF THE DAY
'De Gea is the most overrated goalkeeper I've seen in a long, long time.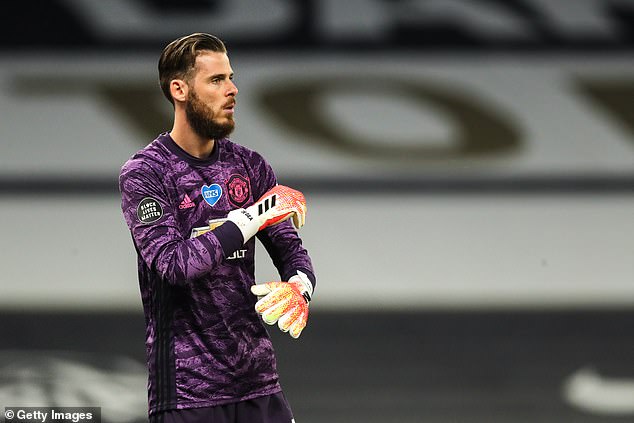 'I am staggered at Maguire. Staggered that an international player can just get done like this.
'Maguire and De Gea, I wouldn't even let them on the bus after the match. Get a taxi back to Manchester.'
The Manchester United boss responded to Keane's criticism to De Gea by claiming the ball changed direction before it reached the Spaniard, He also praised the goalkeeper for his outstanding save that kept out Son Heung-min's header shortly afterwards.
Read also: 12th January Today Football Surebets Free Multibet Of The Day
'Roy was a fantastic midfielder, he's a good friend of mine,' said the United manager.
'I'm not sure he would have stopped it either, but that's not that point.
'David is a disappointed obviously with it but the ball was moving through the air,' said the United boss.
Read also: 11th January Sure Bet Tips Free Multibet Of The Day
'We reacted well and he had a good save about five minutes after. When he saved that at least we were in the game until half-time.'
Manchester United improved after the break and they came close to equalize when Frenchman Anthony Martial's effort was superbly tipped over the bar by Hugo Lloris. United eventually got the equalizer through Bruno Fernandes' penalty with nine minute's left after Paul Pogba had been fouled by Eric Dier.
The draw now leaves Manchester United just two points behind fourth-placed Chelsea and extends their unbeaten run in all competition to 12 matches.
"Good performance, disappointed with the one point. I think we deserved more. I think the performance deserved three points," added Solskjaer.
"We started off slow, dominated possession yes but too slow then we conceded a sloppy goal - disappointed with that one. We had a bad five minutes after that one but after that I think it was only a matter of time before we got the goal.
"Hugo Lloris made a fantastic save and we should have had more goals."