Manchester united midfielder Paul Pogba has tested positive for the coronavirus.
The 27-year-old had been named in France's squad that is set feature in the upcoming Nations League matches next month. The former Juventus player has now been replaced in the squad by Eduardo Camavinga due to his positive test results for coronavirus.
Read also: 19TH APRIL FREE 6 ODDS MULTIBET OF THE DAY
Pogba had opted to spend his summer break in England and was recently pictured on a night out with his heavily pregnant wife Maria Zulay Salaues and close friends.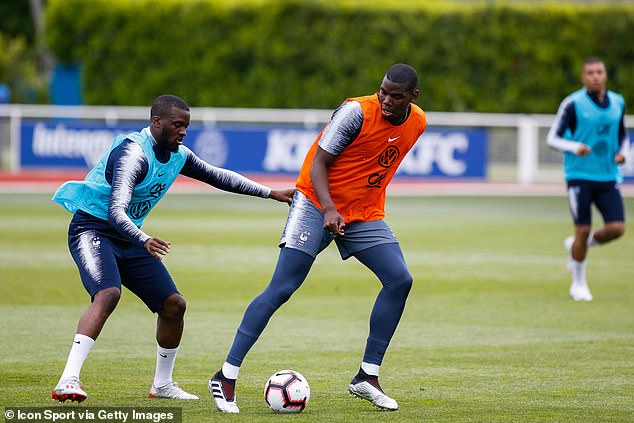 Tottenham midfielder and French national Tanguy Ndombele has also been removed from Didier Deschamps' squad after testing positive for the virus.
Pogba took the test Wednesday and got his positive test result on Thursday.
France boss Didier Deschamps confirmed Pogba's withdrawal from the Les Bleus, saying
Read also: 12th January Today Football Surebets Free Multibet Of The Day
'I had to make a last-minute change to this list, because Paul Pogba was planned to be in this list but unfortunately for him, he took a test (for COVID-19) yesterday which turned out to be positive today, so at the last minute he was replaced by Eduardo Camavinga.'
Read also: 11th January Sure Bet Tips Free Multibet Of The Day